You can now set a path for cached PDB files via IsolatorConfigurator: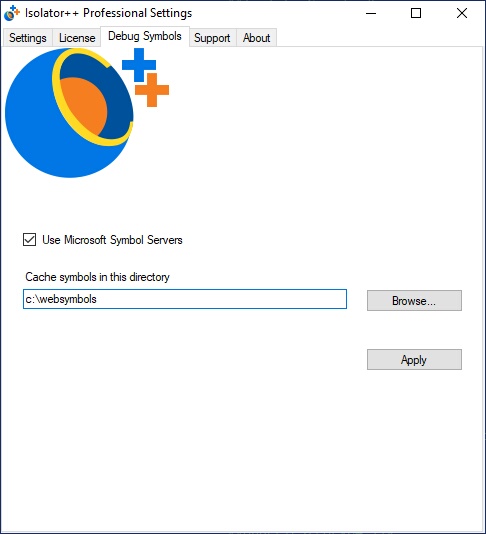 Isolator++ Professional will first look for the required PDBs in the current folder and in %windir%\Symbols\dll.
If it does not find them, it will download from Microsoft Symbol Servers, therefore "Use Microsoft Symbol Servers" has to be checked.
Edit box "Cache symbols in this directory" allows to set a path for local cache debug symbols.
Click Apply to save configurations.
The following DLLs and lib files must be placed in the debug folder of your project (x64 or x86):
You can find them in the /bin Isolator++ Professional installation folder.
Please note that it may take a few minutes to download the required PDBs into the selected folder.
---
Copyright Typemock Ltd. 2009-2022. All Rights Reserved.