Due to popular demand and maxed out capacity during July's Webinar, Typemock has decided to host a sequel webinar: Tips for Easy Unit Testing Part II.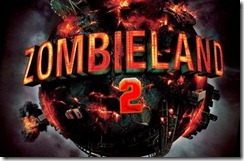 We promise it won't be The Matrix Reloaded or Oceans 12. Maybe more like Indiana Jones and the Last Crusade or Lord of the Rings: Return of the King. A good sequel, worth joining, even if you missed the first webinar (but we recommend you watch it first, watch it here)
Learn:
• How to turn a "real-world" legacy code into maintainable code
• How unit tests help you understand and change code fearlessly
• How to write better unit tests that don't break
When: October 10 at 10:00 AM ET / 15:00 PM UK / 16:00 PM Israel
We're also giving away two licenses of Isolator .NET.
Where: http://www.typemock.com/webinar-tips-for-easy-unit-testing-dealing-with-legacy-code-part-2
Register here. We promise, you won't regret it. Unlike the Zombies.