Typemock Experts
Typemock Experts are independent developers, architects, trainers, and other professionals who provide a vital link between Typemock and the developers' community. They offer from their own experience, giving the community knowledge via books, articles or blogs on a wide range of topics, from pragmatic unit testing to development methodologies. Typemock's Experts are eligible for great benefits.
---
Benefits
Free Typemock Isolator Enterprise Edition License
Receive a certification and be promoted on Typemock's main site, blogs, and forums
Gain exclusive access to inside information
Influence Typemock's roadmap including upcoming features and capabilities
Participate in product trainings and events
Prerequisites
Authors of books, articles or blogs related to unit testing
Actively participating in Typemock's forums: answer user's questions and initiate new topics for discussions
Professional trainers in the fields of agile development, TDD, and unit testing
---
Meet the Typemock Experts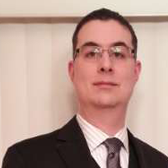 Travis Illig
Travis Illig is a .NET developer who enjoys the art of solving problems with technology. He is currently a senior developer with Fiserv Corporation working on next-generation online banking products.
Blogs: http://www.paraesthesia.com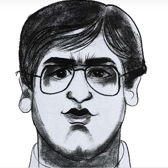 Paulo Morgado
Paulo Morgado works at Espí­rito Santo Informá¡tica, ACE as a developer and software architect. He has a bachelor's degree in electronics and telecommunications (digital systems) from the Instituto Superior de Engenharia at Lisbon, a degree of licentiate in informatics from the Faculdade de Ciências da Universidade Nova at Lisbon, and is also a Microsoft Certified Solution Developer (MCSD) for the Microsoft .NET Framework. Paulo contributes to Microsoft Portuguese newsgroups and the PontoNetPT community, answering posted questions about .NET Framework software development. His growing interest in software architecture also drives his participation in the Portuguese Group of Software Architecture (GASP). Paulo's contributions to the community have earned him a Microsoft Most Valuable Professional (MVP) award.
Blogs:
http://weblogs.asp.net/paulomorgado 
http://msmvps.com/blogs/paulomorgado
Lior Friedman
Lior Friedman is a full-fledged Agile Coach and co-founder of Practical Agile. With more than 15 years as an IT professional, he promotes agile values helping companies adopt these principles and adopt such practices into their own local context. After leading the development of cutting-edge testing tools at Typemock Ltd. and helping numerous companies with their TDD implementation; he currently provides training, mentoring and high end consulting services to clients, (specializing in AUT, TDD, and general agile transitions).
Blogs:
http://imistaken.blogspot.com/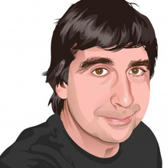 Vagif Abilov
Vagif is a Russian developer living and working in Norway. He is currently a Senior Consultant at Miles AS and owner of Object Factory. Vagif specializes in .NET development and architecture and prefers designing server-side components. He loves seeing that his unit tests have 100% code coverage and disagrees that it's not worth achieving this goal. He has a long list of favorite technology-related acronyms, but WCF, WF and LINQ will be in the top in the nearest future.
Blogs:
http://vagif.bloggingabout.net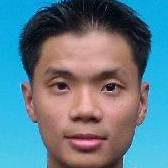 Soon Hui Ngu
Soon Hui is a Development Director at Esteem Innovation, a software company that creates desktop applications to help structural engineers in drafting, analysis, design and detailing. Out of his years of programming experience, Soon Hui realizes the need to have well written, readable and maintainable code. This results him to promote unit testing as the candle in a bug-infested world. Soon Hui also does PHP applications, just to make sure he doesn't miss out on web development.
Blogs:
http:/itscommonsensestupid.blogspot.com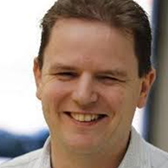 Dennis Van Der Stelt
Dennis is a Software Engineer at Particular Software and founder of BloggingAbout.NET. He specializes in architecture and distributed applications, Windows Communication Foundation, Windows Azure, Agile principles & practices and everything that's new.
Blogs:
http:/bloggingabout.net/blogs/dennis/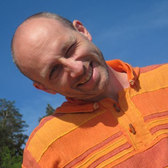 Artem Smirnov
Artem Smirnov is a Russian. Net developer who practices something he calls "Human Driven Development". He believes that software should be developed with joy, and the code should be beautiful and following these principles one can create a product which is a piece of art, rather than a "more or less working" bunch of bytes. Artem is the creator of Ivonna (a Typemock Isolator add-on for ASP.Net unit testing), and Arractas (an opensource Arrange-Act-Assert framework on top of MbUnit).
Blogs: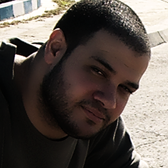 Muhammad Mosa
Muhammad M. Mosa Soliman is a Sr Software Engineer Team Lead based in Cairo. He's holding several Microsoft MCTS Certificates and MCPD in Enterprise Application Development. He graduated from Faculty of Computer Sciences & Information Systems from Ain Shams University in Cairo, Egypt. Muhammad is working in software development industry since 2001. Major experience in Microsoft.Net technologies and servers in general, and web platform in specific. He loves to work with Entity Framework and learning how to build testable designs and applications. He's Interested in learning and applying software engineering patterns & practices.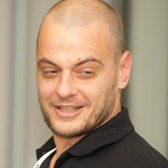 Apostolis Bekiaris
Apostolis Bekiaris is a very experienced .NET developer with the passion for well design code. That passion has to come with the right tools (one of them is TypeMock for sure). He is working as a freelance contractor and he is very experienced with 3rd party .Net Components from major vendors such as DevExpress.
Blogs:
http:/apobekiaris.blogspot.com
If you are interested in becoming a Typemock expert, please contact us: mvp@typemock.com